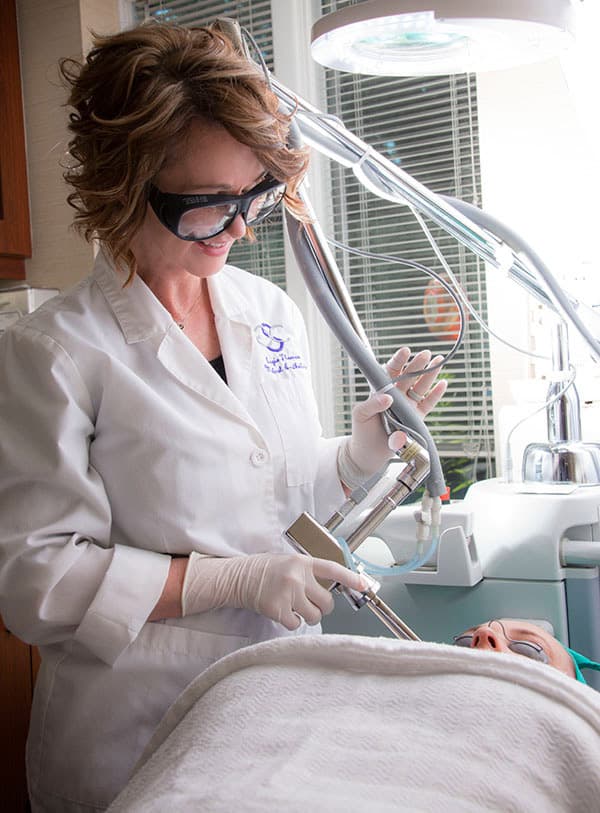 The Forever Young BBL Procedure
Forever Young BBL is a non-invasive skin care treatment that utilizes leading-edge technology to improve skin texture, complexity, and tone. BBL technology delivers light energy to heat the upper layers of the skin, thereby stimulating skin cells to generate new collagen. The new collagen restores the skin to its natural beauty, reducing the appearance of a wide range of skin irregularities due to aging, skin disorders, and environmental factors. BBL can be used for cosmetic enhancement of several areas of the body, including the face, neck, hands, chest, and shoulders. Most patients are able to obtain great results with just one treatment; however, those with severe acne and similar conditions may want to undergo more than one treatment session.

Forever Young BBL is used to successfully treat the following skin conditions:
Pigmented lesions such as freckles and age spots
Vascular lesions
Acne
Skin laxity
Uneven skin texture
Unwanted hair
Forever Young BBL Recovery
Forever Young BBL is a non-invasive skin care treatment, and patients are able to return to work and other activities immediately following BBL phototherapy. The treatment time lasts about 15 to 30 minutes, depending on the size of the area treated. Some patients may experience mild redness and peeling of the skin as the final results become evident. Dr. Graper and Dr. Harper will ask you to avoid sun exposure for a few days while the skin heals. To achieve the best results, it is important to follow the specific aftercare instructions provided at the time of the treatment.

Forever Young BBL Results
Most patients see an improvement in skin color and texture immediately following BBL phototherapy. Final results are achieved within a few days, after which time patients notice that their skin is more vibrant, younger-looking, and smoother to the touch.
For more information, call Graper Harper Cosmetic Surgery to schedule a consultation or complete the contact box on this page to request a consultation appointment.
Frequently Asked Questions About Forever Young BBL