What is Halo Laser?
Halo Laser heals faster than a regular laser because it treats 40% of the total skin with treatment areas that are immediately adjacent microscopically to non-treated areas. Because the treated skin is so close to un-treated skin, the skin stimulation spills over to the non-treated skin, producing rejuvenating effects in all the skin. There is less downtime because only 40% of the skin has been treated. It is a very effective treatment, resulting in better skin with less downtime.
Halo precisely targets years of damage to your skin, including:
Discoloration
Sun damage
Visible signs of aging
Uneven skin tone
Enlarged pores
Poor texture
Fine lines
Scar revision
Halo Procedure
The procedure is done in our cosmetic surgery Charlotte office under topical numbing cream. In less than an hour, your entire face is being treated. Red spots can be done at the same time if needed. The patient goes home with a post-peel kit to care for the skin.
Post Laser Treatment
The skin heals over the next several days depending on the extent of the treatment. We like to pre-treat the skin for a more uniform response and faster healing time. Makeup can be worn by many patients the next day but it is several days till patients are comfortable at important social events.
Halo Complications
There are not many complications which is why patients are so pleased. This treatment is fractionated and therefore not as strong as a 100% facial laser treatment so patients' expectations for improvement have to be appropriate. Deep wrinkles will not be gone as they are with deeper treatments but the downtime is much longer. Recurrent or inflammatory brown spots are possible but much less likely with pre-treatment. Burns would be very rare or non-existent.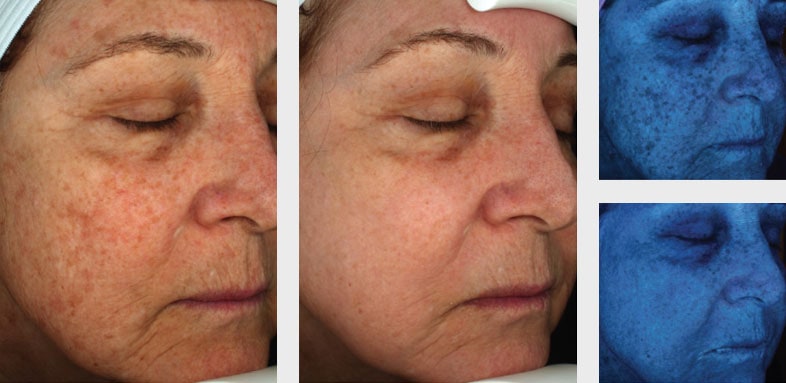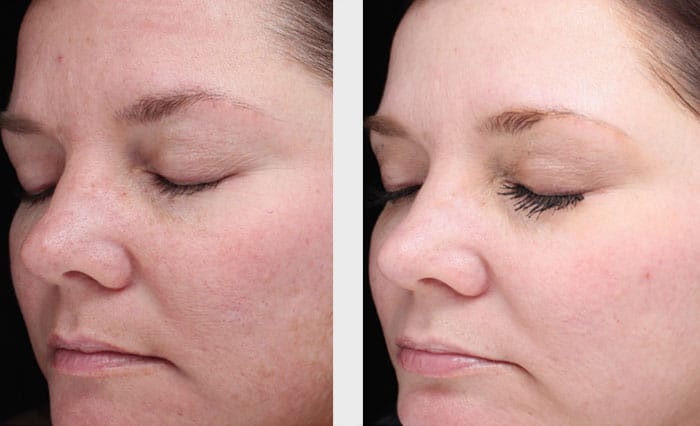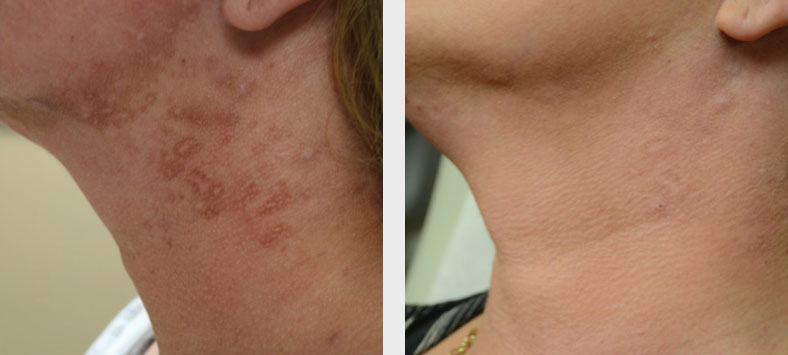 Halo Patient Testimonials
My skin now feels like it did back in high school. It is so smooth and luminous and I feel like I can't see the pores on my face anymore. I've never felt and looked better.

Clayton, 50 year-old female
The best part of my Halo treatment was how easy it was! I have done a few laser and light treatments in the past, but nothing came close. To be able to have a treatment with minimal discomfort, be able to go out the next day, and still get results was amazing!

Gina, 26 year-old female
Over the years, I have always worried about how much damage I've done to my skin. My freckles turned into brown spots and my pores were large. Halo not only made my skin feel and look amazing but it also reversed the internal sun damage. Halo hit the spot!

Maria, 35 year-old female
FAQ'S About Halo Laser Treatments