Everybody wishes that they can keep youthful-looking skin forever, but eventually the effects of sun damage and aging cause skin laxity and wrinkles to appear. Given how ubiquitous this cosmetic concern is, it is not shocking how many skin rejuvenation treatments are available on the market today. At Graper Harper Cosmetic Surgery, our experts are committed to offering the very best procedures to refresh our patients' skin, which is why we are the first clinic in our area to offer Denza™.
Denza is an innovative skin tightening device from Reveal Lasers that uses multiple forms of radiofrequency (RF) energy to safely and painlessly reverse common signs of aging.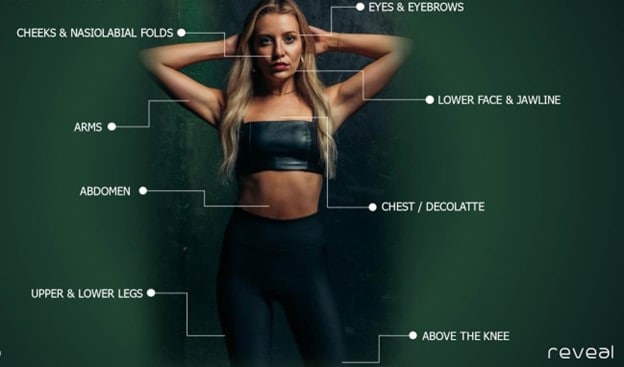 What Makes Denza Unique?
Denza is the first RF technology to combine the powers of monopolar and bipolar radiofrequency into a single treatment. Bipolar radiofrequency is more effective at treating the epidermis, or outer surface of the skin, whereas monopolar radiofrequency is great for reaching deeper layers of the skin. The merging of these energies coagulates soft tissues to firm up the skin in a more effective way than treatments that rely on one type.
Just as importantly, Denza provides you with an easier and more comfortable experience. The handpiece has a pulsing mode for a shorter treatment time overall. The addition of cryogen cooling ensures that your skin does not feel too warm during treatment. 
Are You a Good Candidate for Denza?
If drooping skin and fine lines and wrinkles have made you look older than you feel on the inside, and you would like an easy way to refresh your face, then Denza is a great option. Because Denza is a gentle, non-invasive procedure that uses radiofrequency, it poses far fewer complication risks than comparable skin treatments.
Recovery Is a Breeze
Denza is an ideal treatment for patients who wish to resume their normal activities right away. Aside from some mild skin redness that typically fades with minutes or hours of the procedure, you can go right back to work without your coworkers detecting that you had a treatment performed. Other than a brief warm sensation, you should not notice any lingering discomfort either.
Results
Some of the skin tightening results are visible immediately, though many others take several weeks to develop. As your body produces more collagen and elastin, you can expect to see results steadily improve over several months.
The number of treatments necessary depends on your personal cosmetic goals, with some patients seeing significant improvement after a single session of Denza. It is safe to repeat Denza later to maximize the benefits.
Denza is safe to use with other cosmetic products, including injectables like Botox and dermal fillers, and can often help to enhance the results. Our specialists can discuss complementary procedures that may best fulfill your aesthetic goals.
Make an Appointment for Denza
For firmer skin, younger facial contours, and diminished fine lines and wrinkles, the solution has never been easier. Come experience for yourself the most advanced skin rejuvenation technology available. Start by scheduling a complimentary consultation at our Charlotte, NC office — with our aesthetic experts. Call 704-375-7111 today.