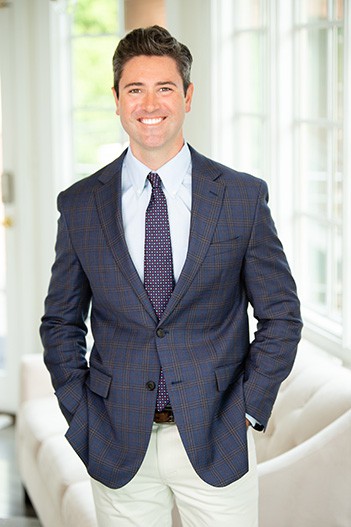 Dr. Evon Zoog finished his undergraduate work at UNC-Charlotte before receiving his medical degree at UNC-Chapel Hill. He then moved to Chattanooga where he completed his general surgery residency and felt his passion for plastic surgery grow. He was selected to train in Plastic and Reconstructive Surgery at the prestigious University of Alabama at Birmingham where under the direction of Dr. Jorge de la Torre, he had the privilege of being trained and mentored by some of the top plastic surgeons in the country. He completed over 100 free flap breast reconstruction procedures along side Dr. R. Jobe Fix, one of the premier microsurgeons in the United States. He also trained with Drs. James Grotting, Al Cohn and Brad Denney where he became skilled in the most advanced and up-to-date techniques and technologies in aesthetic surgery. During his training, he authored over fourteen peer-reviewed articles in some of the most highly regarded medical journals as well as devoted time to research projects in the field.
Dr. Zoog's passion and excitement for helping improve the lives of his patients is evident in his results. He has adopted different techniques and approaches to many plastic surgery procedures. His enthusiasm and reputation for providing beautiful, natural looking results for his patients makes Dr. Zoog a most sought-after cosmetic and reconstructive surgeon. Graper Harper Cosmetic Surgery is proud to add Dr. Zoog to our team. His training, passion, and performance makes him an outstanding addition to the practice and the Charlotte community.
Dr. Zoog's areas of specialty include breast reconstruction, 3D liposuction and body contouring after weight loss, breast augmentation, breast lift, abdominoplasty, face lift, neck lift, brow lift, gynecomastia, and rhinoplasty
Both he and his wife, Natalie, are from the Charlotte area and are happy to be back home close to family. Dr. Zoog enjoys spending time with his wife and their four children. His hobbies include golf, running, gardening, being active with his children's sports and cooking. He is extremely passionate about his pursuit of the perfect homemade pickle. "Dr. Zoog's Pickles" are made every year to share with friends and family.