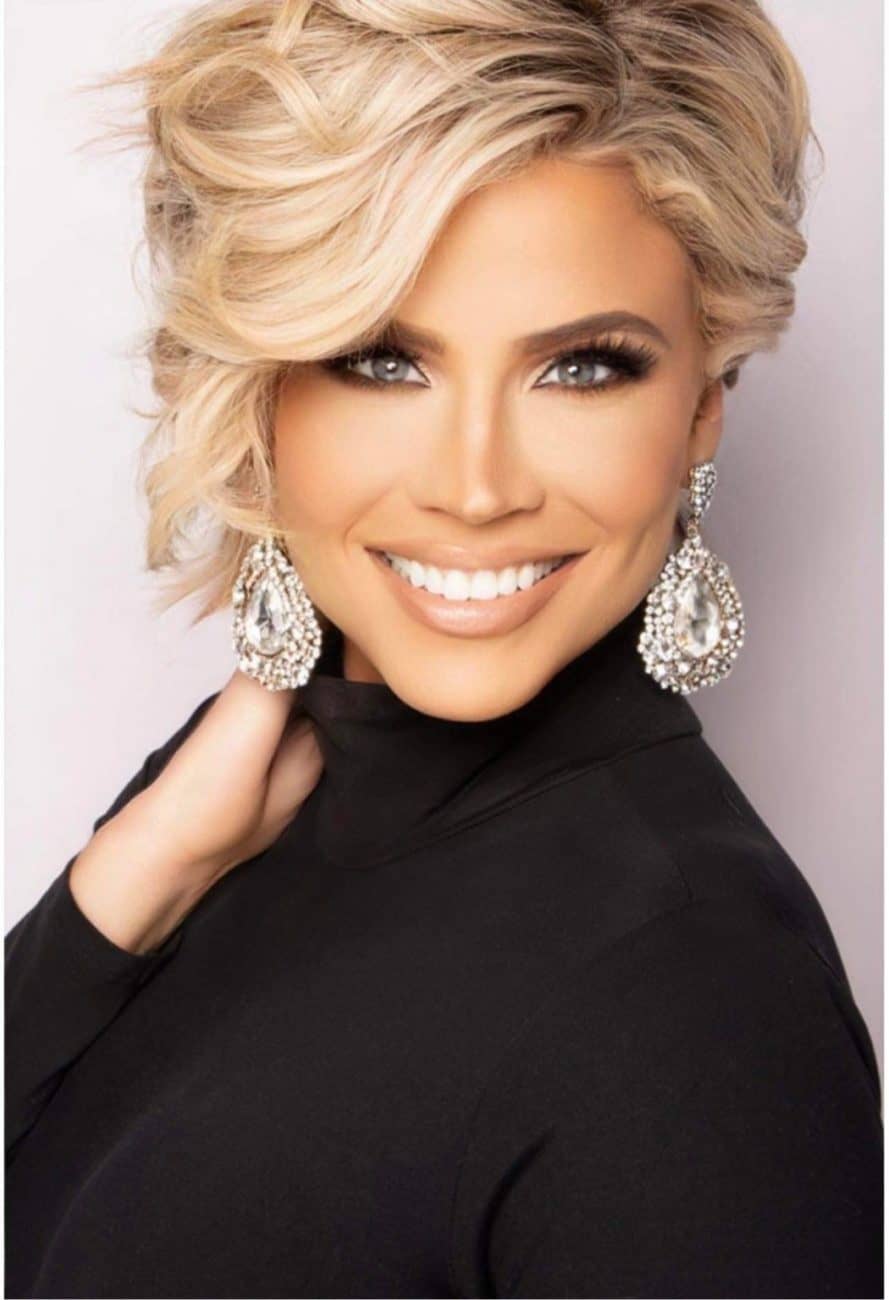 Some people stigmatize plastic surgery, even though it is about so much more than vanity. At Graper Harper Cosmetic Surgery, we are proud of how often our care helps our patients to regain their confidence and truly make a difference in their lives. One great recent example of this is Krisdee Clark, a woman who had difficulty navigating the breast reconstruction process before meeting Dr. Garrett Harper. Her consultation with Dr. Harper finally put her at ease. After having the surgery, she went on to win the title of Mrs. South Carolina 2022.
Krisdee's Journey
Krisdee first shared her story on her blog, The Blonde Bombshell. She explains how she met with both an oncologist and plastic surgeon through the same hospital system where she was treated for breast cancer, but these meetings left her feeling uncomfortable and unconfident that they could achieve her desired results. Still unsure whether insurance would cover the procedure outside of this hospital system, she was referred to Dr. Harper by a trusted professional and she was able to schedule a consultation within a week.
With his professionalism and youthful demeanor, Dr. Harper made Krisdee feel comfortable immediately. He shared his personal passion for performing breast reconstruction, as well as the artistic approach he brings to this procedure. During her meetings with other doctors, Krisdee was incorrectly told that she could not have reconstructed breasts that matched her previous size (34 D), but Dr. Harper assured her that it was achievable.
After the Consultation
After hearing from other surgeons that her new breasts would require implants and would not look natural after reconstruction, Krisdee was excited to have Dr. Harper recommend fat grafting as her best option. This surgery involves harvesting fat from other parts of the body with liposuction (Krisdee was happy to improve her contours in other areas) and reinserting that fat into the new breasts for an appealing, natural shape. Her meeting with Dr. Harper had her crying tears of joy.
Krisdee felt so comfortable with Dr. Harper that she later decided to go for a full mommy makeover, which included a tummy tuck, on the day of her surgery. Mere months after a double mastectomy, she is thrilled with the way her breasts look. .
"I came out of healing looking and feeling better than I have in years," Krisdee blogged. "I was more confident both physically and mentally than I was prior to breast cancer."
This rediscovered confidence helped propel her to compete and win at the Mrs. South Carolina American pageant. She then placed first runner-up in the 2022 Mrs. American pageant.
Meet with Dr. Harper
While Krisdee's journey is her own, what is not unique for the patients at Graper Harper Cosmetic Surgery is the feeling of security. Our surgeons strive to make our patients feel heard and cared for, and to ultimately provide them with results they love. Whether you need breast reconstruction or have been contemplating another procedure, please schedule a consultation with our team at your convenience. Call (704) 375-7111.