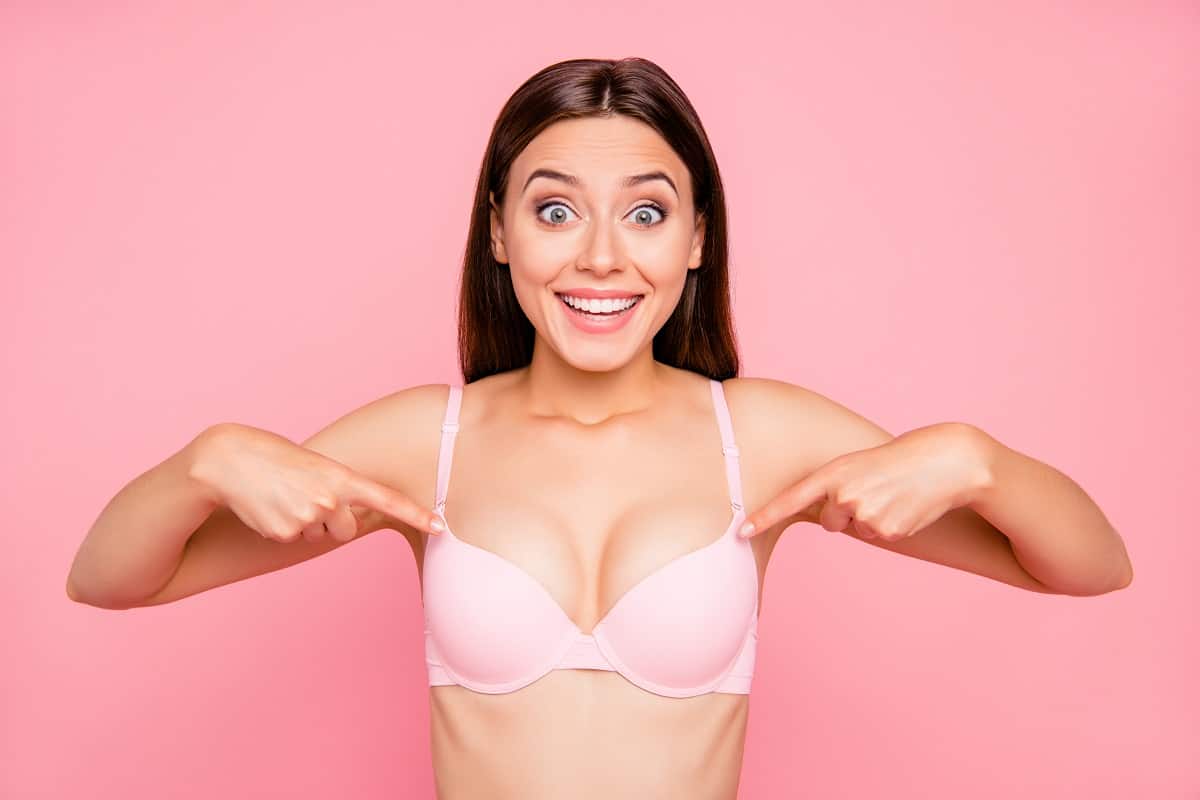 Studies have repeatedly demonstrated that a majority of women are dissatisfied with the size and shape of their breasts. Dissatisfaction with breast appearance can even impact other aspects of a woman's life, including her psychological wellbeing. And disappointing results from breast surgery with implants only compound these issues.
There is no reason a woman has to feel this way about her appearance. Many women who have had breast augmentation with unsatisfactory results turn to the skills and experience of Dr. Robert Graper and Dr. Garrett Harper for breast revision surgery.
The Most Common Reasons for Breast Revision Surgery
The most common reasons for breast revision surgery include malposition of the implant, capsular contracture or change in the size or style of the implant. Other reasons for breast revision surgery may include scarring, "bottoming out" and recurrent ptosis (drooping). At Graper Harper Cosmetic Surgery, our board-certified plastic surgeons help women seeking breast surgery revision to identify the issues leading to dissatisfaction and employ the latest techniques and strategies to restore each patient's breasts to the beautiful, youthful appearance they desire.
Malposition of the breast implant. The outcome of some breast surgeries may lead to the appearance of breasts that are too high, too low, too far apart or too close together. Even the placement of the nipple must be precise for optimal outcomes. Breast augmentation is as much an art as it is a science. Your plastic surgeon must understand the delicate balance of the type of implant, desired shape, size and incision placement to achieve symmetrical yet natural-looking breasts. If your original surgery yielded asymmetrical outcomes, Dr. Graper and Dr. Harper will use the latest techniques to make the appropriate corrections.
Breast implant capsular contracture. After breast implants are placed, it is natural for the body to form a capsule around the breast pocket and implant. In some cases, this capsule can become thick and hard and draw upward, leading to a malpositioned or misshapen breast implant. Capsular contracture may also be very painful. The root cause of this complication determines the best strategy and technique for fixing the issue. Schedule a consultation with the board certified plastic surgeons of Graper Harper Cosmetic Surgery if you are concerned you may have capsular contracture.
Change in size or style of implant. Your preferences may change over time. Perhaps you wish for a larger or smaller breast size than you selected for your original breast surgery. Or, you may have become aware of new types of breast implants now available that can create a more natural look and feel to your breasts. If you are not satisfied with the size, shape, feel or style of your breast implants, there are many modern procedures and techniques available at Graper Harper Cosmetic Surgery that can help you achieve your desired results.
Scarring. Dissatisfaction with scars is often one of the easiest and safest breast revision procedures. Quality results may be achieved quickly and with little downtime.
Bottoming out or recurrent ptosis. Breast implants may occasionally displace downward, leading to breasts that are disproportionately stretched in the lower pole (portion) or hang in a lower-than-preferred/intended position. In these cases, with breast revision surgery, the implant can be moved into an ideal position and carefully shaped with the surrounding tissue to achieve natural, longer-lasting, desirable results.
If the tissue has relaxed over time after a breast lift or breast reduction, breast revision surgery can restore beauty and fullness with an implant or fat grafting.
Expertise in Breast Revision Surgery
The board-certified plastic surgeons of Graper Harper Cosmetic Surgery understand the intricacies of breast revision surgery and are expertly skilled and highly trained in the latest surgical techniques to help you restore beautiful, youthful, natural-looking breasts. Breast surgery is among the most highly evolutionary forms of reconstructive plastic surgery. It is important for you to understand all the options available to achieve your desired outcomes and make the best choice for you. Schedule a consultation today with Dr. Robert Graper and Dr. Garrett Harper to discuss your breast revision surgery options by calling 704-375-7111.